"I've been painting and drawing for as long as I can remember. After many years as a news and courtroom artist, where I covered some of the nation's most notorious trials, I now want to concentrate on showcasing the positive aspects of the world. I love capturing bits and pieces of the good that is around me."
Recent and Upcoming Special Exhibitions
California Center for the Arts, Escondido Museum
Escondido, California
April 9 – May 16, 2021
The show assembles the finest display of representational oil paintings in the country. The focus in the jurying process was to select paintings that show the highest quality in draftsmanship, color, and composition, emphasizing a diversity in representational style and subject matter.
Image: Tributary, 20 x 30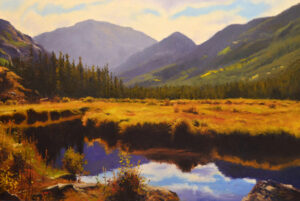 Principle Gallery
Charleston, South Carolina
May 7 – June 1, 2021
Celebrating its 4th "Best of America" Small Works National Juried Exhibition in 2021, the National Oil & Acrylic Painters' Society (NOAPS) has invited oil and acrylic painters from all across North America and International Artists to exhibit, honoring the very best in oil and acrylic painting. NOAPS has been showcasing the talents of oil and acrylic painters since 1991.
Image: Luminous Goose, 12 x 24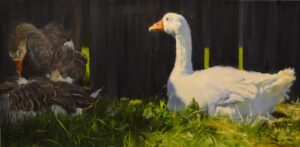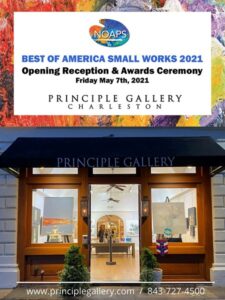 Burroughs Chapin Museum of Art
Myrtle Beach, South Carolina
Through April 17, 2021
Since its founding more than 40 years ago, the American Society of Marine Artists (ASMA) has presented its prestigious National Exhibition every three years in museums across the country, highlighting the works of artists representing the best in American marine art by juried competition.
Image: Salt Air